PASTEL PENCILS - "FLOWERS"
---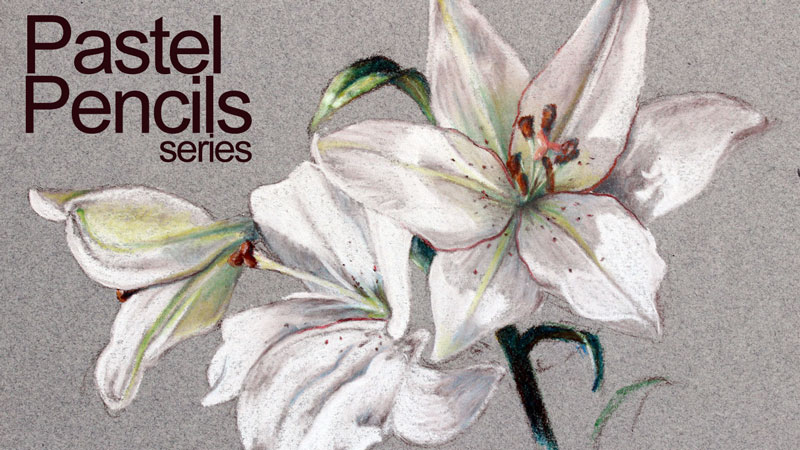 This lesson series includes:
2 HD videos • 2 hours of instruction
---
Your Membership Includes:
Unlimited access to all courses, ebooks, live instruction, lesson plans, and critiques.
Download all instructional videos to your computer to watch later without an internet connection.
30 day money back guarantee and easy cancellation.
DESCRIPTION:

A two-part series on drawing with pastel pencils. Colors are layered and values are developed as the drawing comes to life in the process. Natural greens are mixed and subtle touches of red are added to accentuate a subtle complementary color scheme. Learn how create natural shadows without the use of black and add details to complete the image.