Live Lessons:

Oil Pastel Landscape - Woodland
This lesson series is presented for free during the Coronavirus pandemic.
Learn more here
.
About This Lesson Series...
In this lesson series, we draw a landscape with oil pastels on Canson Mi-Tientes pastel paper.
Lesson 1 (1:05:38)
In lesson one, we begin by establishing the background and work our way down to the middle ground.
Lesson 2 (1:05:25)
In lesson two, we continue developing the middle ground with layered applications.
Lesson 3 (1:03:50)
In lesson three, we begin working our way to the foreground and continue to push the colors and values.
Lesson 4 (1:11:47)
In lesson four, we add finishing touches and complete the drawing.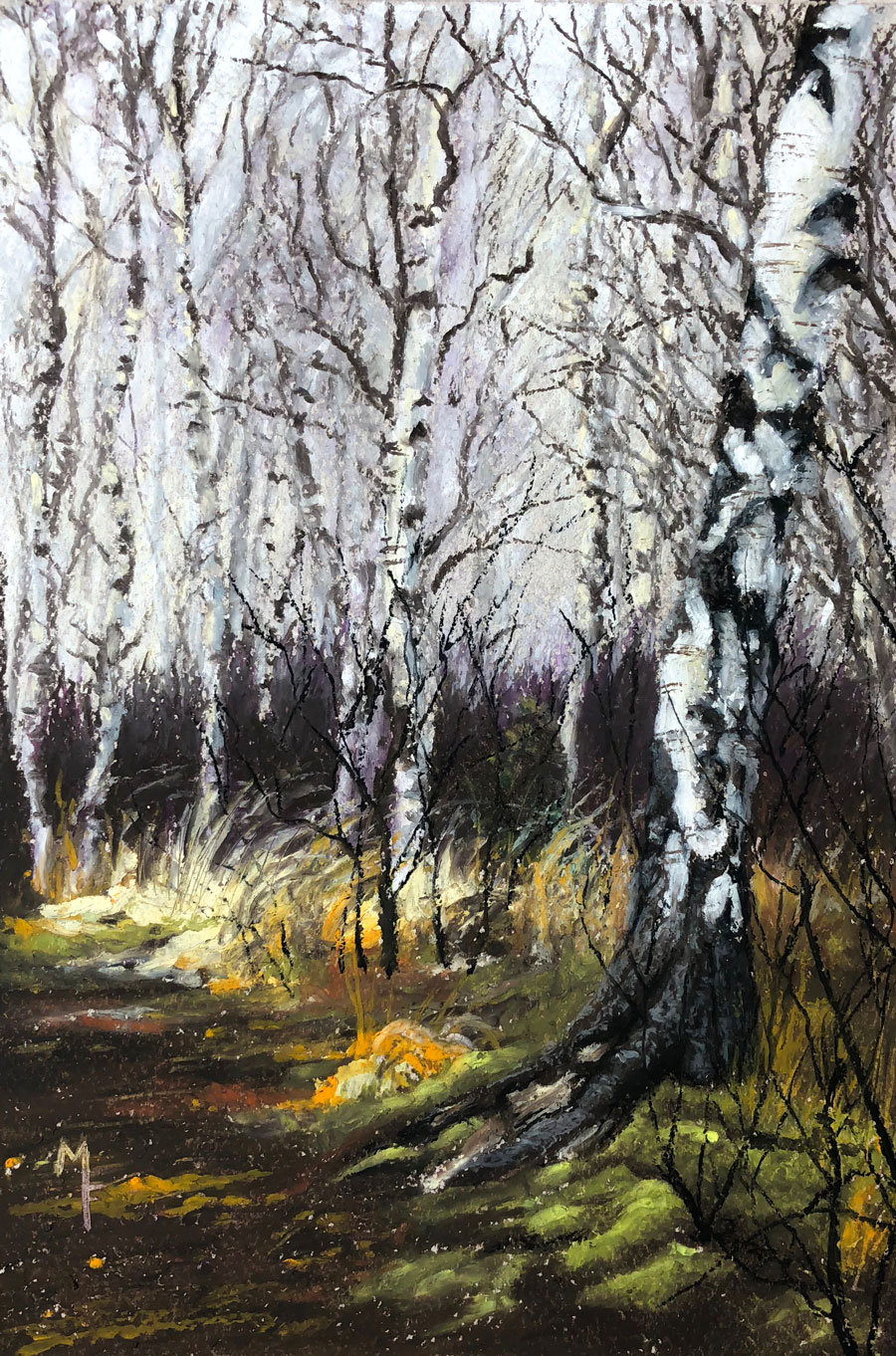 Resources for this Lesson...
References
References
Here's what you'll need...
Oil pastels
Canon Mi-Teintes pastel paper