INKTENSE PENCILS - STRAWBERRIES
---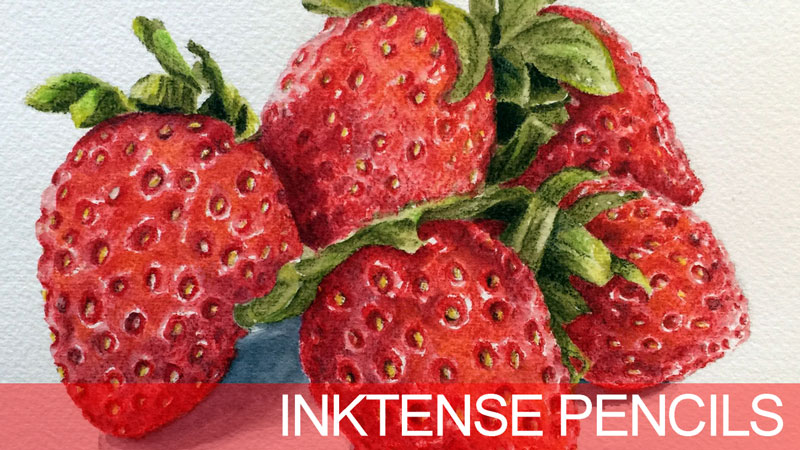 This lesson series includes:
4 HD videos • 4 hours of instruction
---
Your Membership Includes:
Unlimited access to all courses, ebooks, live instruction, lesson plans, and critiques.
Download all instructional videos to your computer to watch later without an internet connection.
30 day money back guarantee and easy cancellation.
DESCRIPTION:

In this lesson series, we explore application techniques for Inktense pencils. As a medium, Inktense pencils behave in a similar manner as watercolor pencils but are much stronger with color. When dry, applications can be layered over existing colors without altering the color underneath, producing interesting glazing effects. Every step of the process is demonstrated and explained in this series which includes four lessons, each one hour long.