GRAPHITE LIGHT BULB LESSON SERIES
---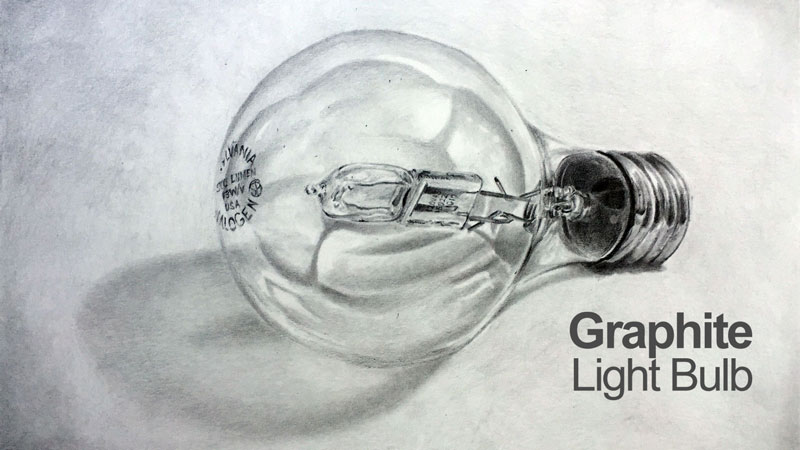 This lesson series includes:
5 HD videos • 5 hours of instruction
---
Your Membership Includes:
Unlimited access to all courses, ebooks, live instruction, lesson plans, and critiques.
Download all instructional videos to your computer to watch later without an internet connection.
30 day money back guarantee and easy cancellation.
DESCRIPTION:

A five-part lesson series on drawing a realistic light bulb with graphite on smooth Bristol paper. Learn how to use measuring techniques to capture proportions and contours. Create the illusion of transparency and reflection through the smart use of values and shading. Smooth transitions of value and shading using blending tools and create the necessary contrast to create a convincing illusion.