The Charcoal Drawing Course:

Landscape
Over 2.5 Hours of Instruction
19 Videos
5 eBooks
30 Day Money Back Guarantee
Lesson Description
In this module, we develop a drawing of a landscape that features a dominant tree using vine and compressed charcoal on white drawing paper.
Lesson 1 - Intro and Materials
In this lesson, we take a quick look at the materials and surface used for this landscape drawing.
Lesson 2 - Sketching Loosely
In this lesson, we quickly and loosely apply vine charcoal to "find" the tree within the picture plane.
Lesson 3 - Creating Illusions
In this lesson, we continue to use vine charcoal, compressed charcoal, blending stumps, and erasers to create the illusion of leaves on the tree.
Lesson 4 - Junk in the Trunk
In this lesson, we develop the details on the trunk of the tree.
Lesson 5 - Foreground and Finishing
In this lesson, we address the foreground and complete the drawing.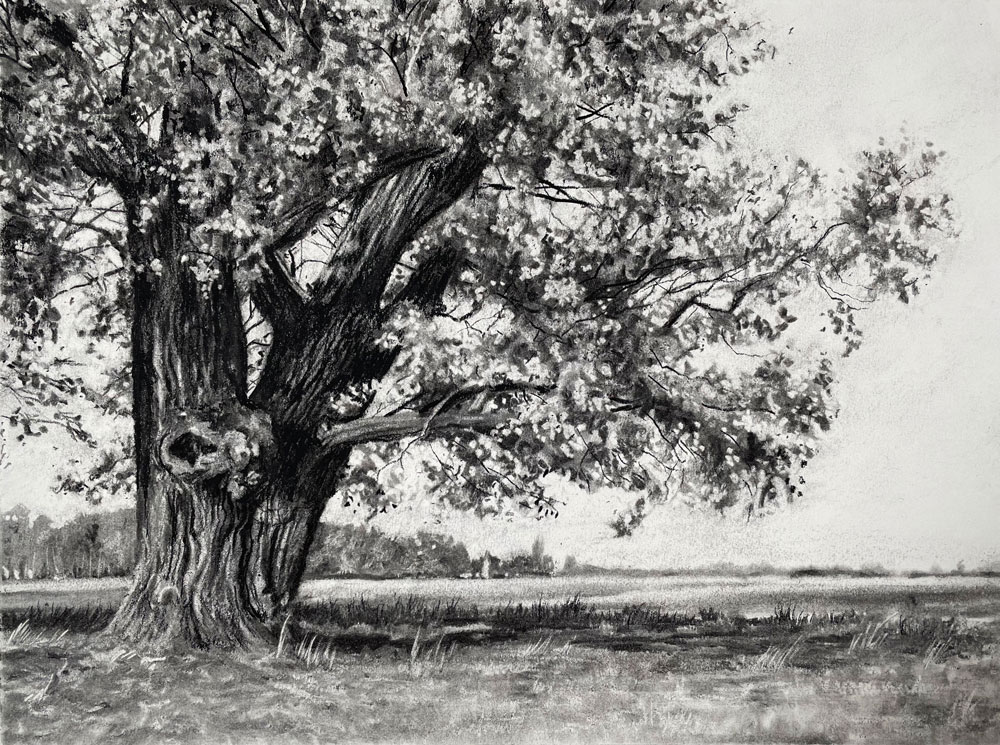 Lesson Materials
Vine/Willow Charcoal
Compressed Charcoal Pencil
Charcoal Paper
Kneaded Eraser
Vinyl Eraser
Blending Stumps or Tortillions
White Drawing Paper
Lesson Resources
References
Photo Reference
Finished Drawing
Download eBook
Learn from ALL of our lessons.
Members get every course, live lesson, ebook, critique and lesson plan.