The Charcoal Drawing Course:

Basic Forms
Over 2.5 Hours of Instruction
19 Videos
5 eBooks
30 Day Money Back Guarantee
Course Curriculum
Lesson Description
In this module, we review the element of art, value and apply this knowledge to draw a still life of basic forms with vine/willow charcoal on charcoal paper.
Lesson 1 - Value
In this lesson, we review value and the basics of light and form.
Lesson 2 - Contours and Mapping
In this lesson, we use a mapping technique to draw the contours of the forms.
Lesson 3 - Refining
In this lesson, we continue to develop the value but begin refining the drawing using blending tools and erasers.
Lesson 4 - Finishing Touches
In this lesson, we complete the drawing.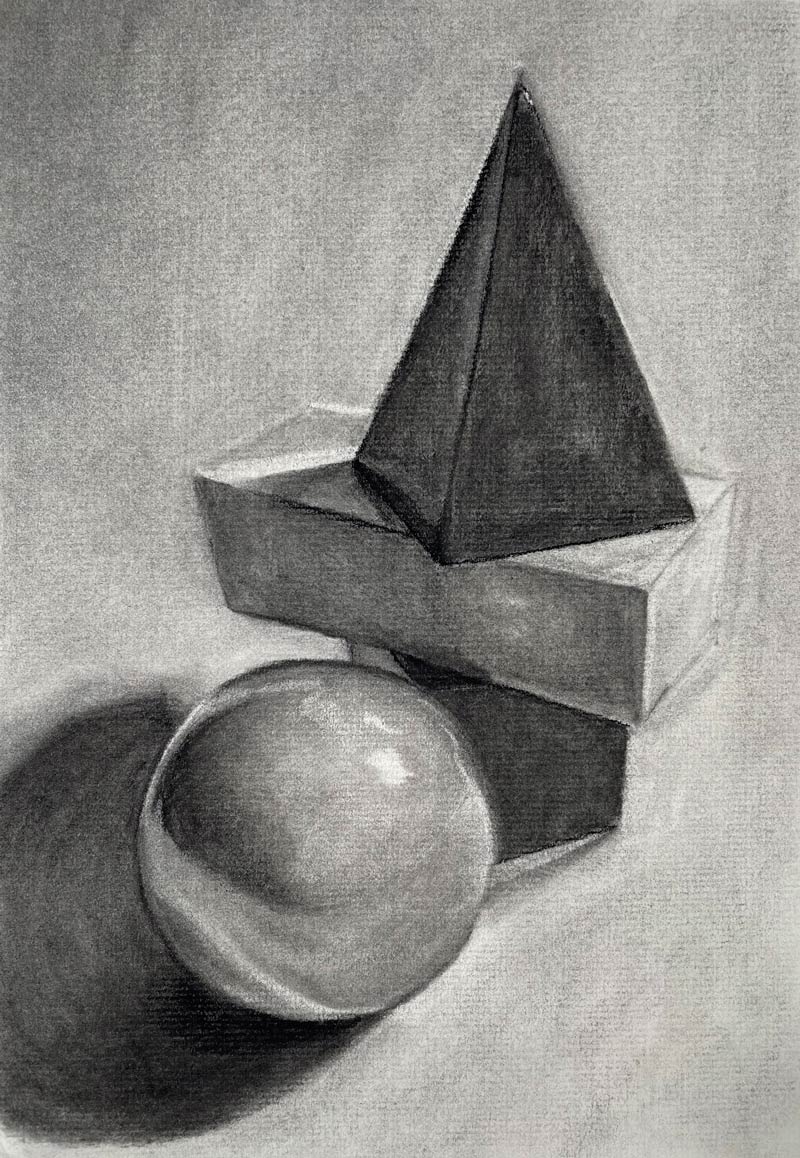 Lesson Materials
Vine/Willow Charcoal
Compressed Charcoal Pencil
Charcoal Paper
Kneaded Eraser
Vinyl Eraser
Blending Stumps or Tortillions
Lesson Resources
References
Photo Reference
Finished Drawing
Download eBook
Learn from ALL of our lessons.
Members get every course, live lesson, ebook, critique and lesson plan.