The Charcoal Drawing Course:

Animal Portrait
Over 2.5 Hours of Instruction
19 Videos
5 eBooks
30 Day Money Back Guarantee
Lesson Description
In this module, we develop a drawing of a chimpanzee monkey using white and black charcoal on gray Ingres drawing paper. To ensure accuracy, we'll use a grid to layout the contours.
Lesson 1 - Intro and Materials
In this lesson, we take a quick look at the materials and surface used for this animal portrait.
Lesson 2 - Grid and Layout
In this lesson, we lay out a grid and began adding vine charcoal to the surface.
Lesson 3 - Monkeying Around
In this lesson, we use the eraser along with vine charcoal to model the loose drawing in place on the paper.
Lesson 4 - Increasing Contrast
In this lesson, we begin adding white charcoal to develop a full range of value.
Lesson 5 - Details, Details, Details
In this lesson, we refine the details and complete the drawing.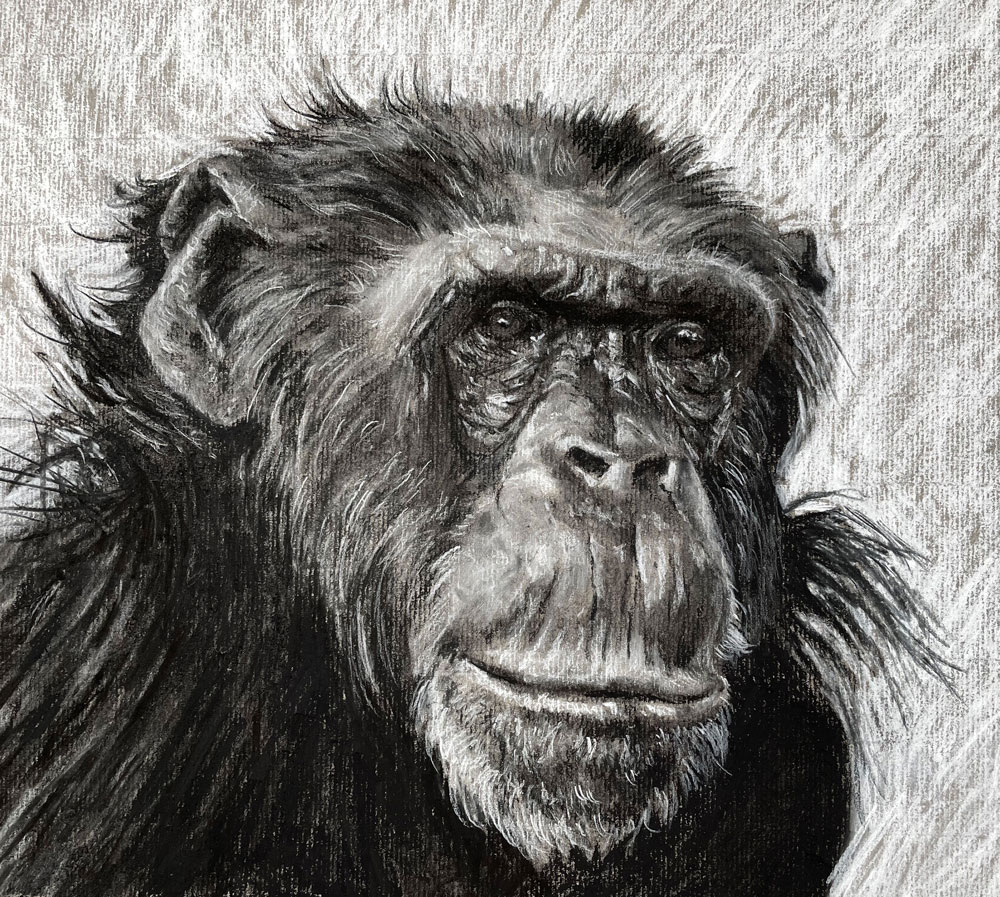 Lesson Materials
Vine/Willow Charcoal
Compressed Charcoal Pencil
White Compressed Charcoal
Kneaded Eraser
Vinyl Eraser
Blending Stumps or Tortillions
Gray Ingres Drawing Paper
Lesson Resources
References
Photo Reference
Finished Drawing
Download eBook
Learn from ALL of our lessons.
Members get every course, live lesson, ebook, critique and lesson plan.