PAINTING WITH ACRYLICS - "KINGFISHER"
---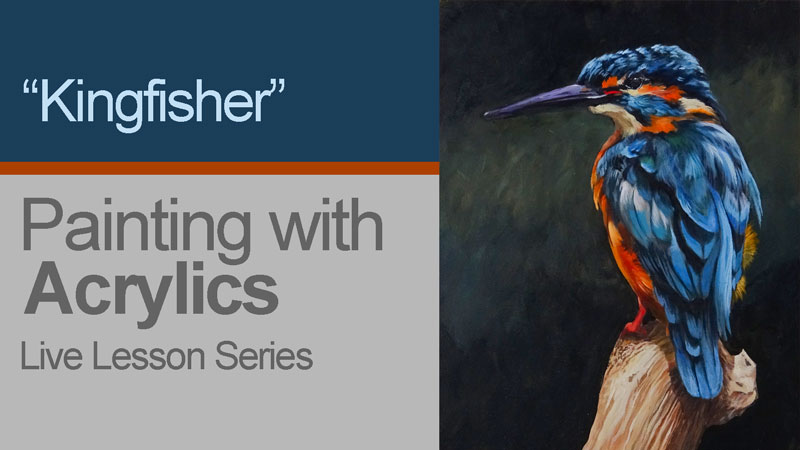 This lesson series includes:
5 HD videos • 5 hours of instruction
---
Your Membership Includes:
Unlimited access to all courses, ebooks, live instruction, lesson plans, and critiques.
Download all instructional videos to your computer to watch later without an internet connection.
30 day money back guarantee and easy cancellation.
DESCRIPTION:
Join us as we take a look at painting with acrylics on gessoed board. Watch and learn as the entire painting develops with instruction along the way. Start with a basic contour line drawing and progressively add layers of acrylic paint to develop rich colors and textures.