For some reason, when it comes to noses, people struggle. It's not hard to draw realistic noses. It's actually really simple. All it takes is four lines and then the rest is adding value. Don't fall into the trap of thinking that drawing noses is hard.
How to Draw a Nose-Step-by-Step...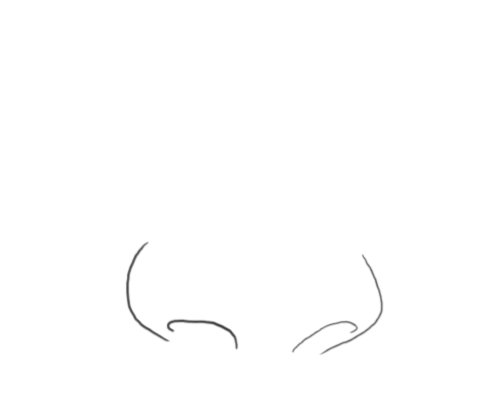 Begin your drawing of a nose by drawing four lines. 2 lines for each nostril and then 2 lines for each edge of the nose.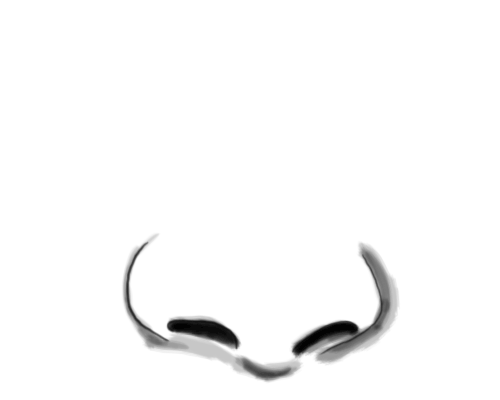 Now you can begin to add darker values where the nose is shaded. Start with the areas that are the darkest and slowly get darker with your pencil.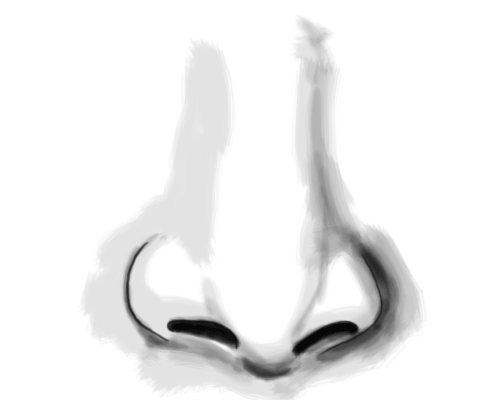 Continue with adding shading to the nose to create the illusion of a light source. Be careful not add more lines. Instead just concentrate on light and dark areas.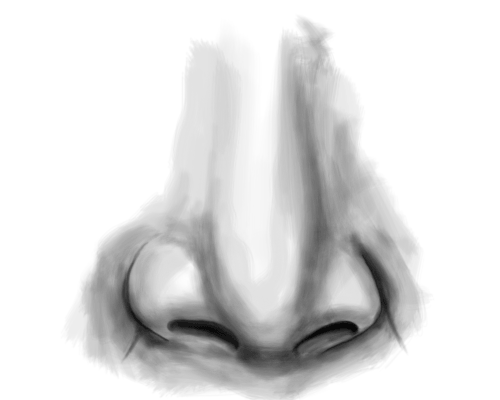 The more value that you add, the more your nose will look realistic. Areas of the nose that are light will look like they protrude, while areas that are dark will look like they go back in space.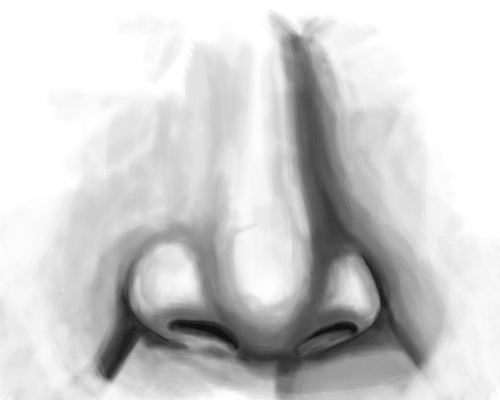 As long as you keep looking for the dark and light areas on the nose, and draw what you see, your nose will look realistic.
More on Drawing a Nose
You can make it easier on yourself when drawing a nose by considering the planes that happen within the form of the nose. By drawing the planes, you can piece together the form.
Take the following drawing for example...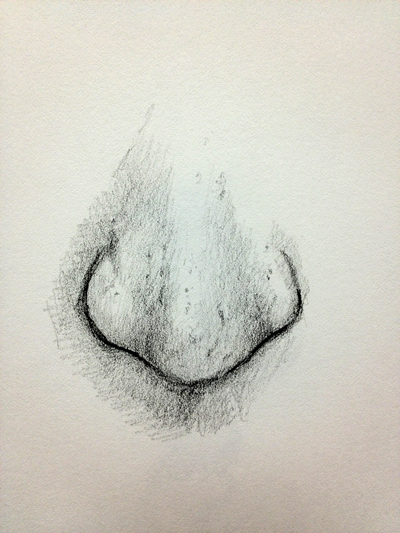 Now look at the planes that can be easily drawn to create the form of the nose...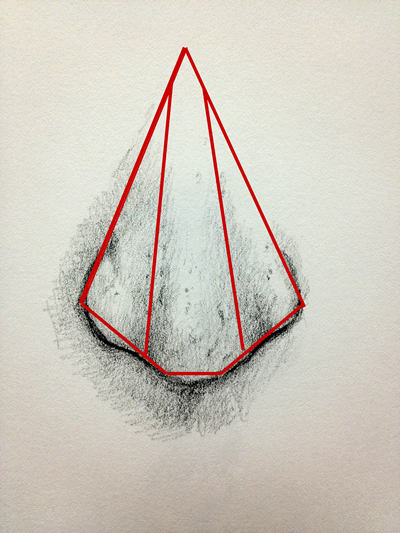 Here's another look at the nose from the side view.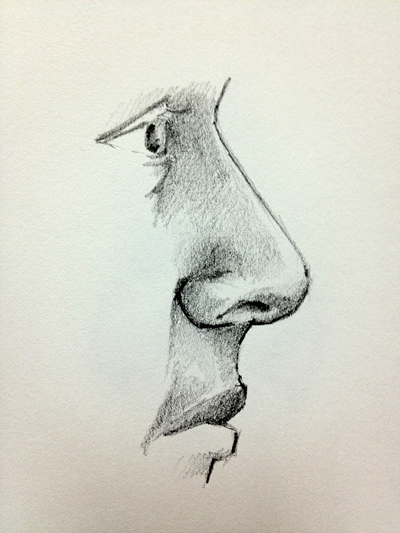 Here is the same drawing with the planes highlighted...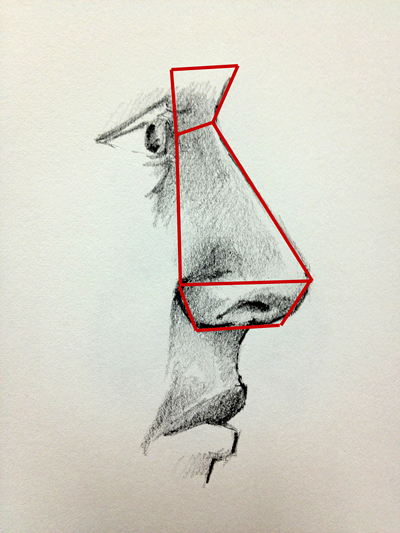 Certain angles of the nose can present challenges...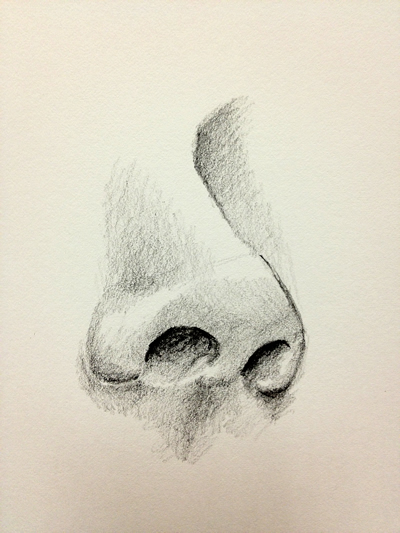 But here again, if you break the nose down into geometric planes, this angle is made easier to draw...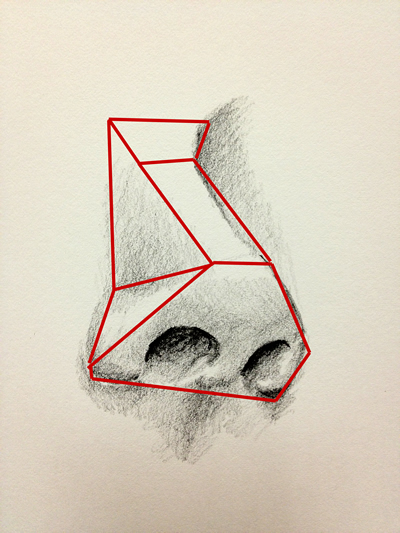 Don't forget that noses come in all shapes and sizes and the best way to draw one is by observing the lines, shapes, and values that make them up.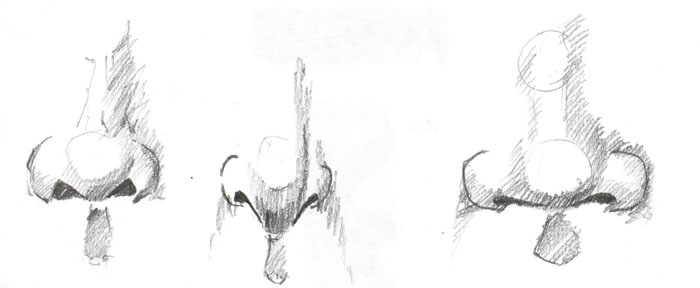 Here are some more art lessons that you may like...