Video File Download Links to Be Removed
On July 15, 2020, we will begin removing video file download links from the site. This change will only affect a very small number of our users and does not affect video streaming, ebook downloads, live streaming or any other of the other features we offer.
What does this mean?
Once video file download links have been removed from the site, users will no longer be able to download video files to their computers or devices. This does NOT change video streaming which is how the overwhelming majority of users watch our videos.
Why are video downloads being removed?
There are three main reasons why we have made this decision...
1. This feature is no longer necessary for teachers.
Our membership program began in 2011 and while that may have been just nine years ago, the internet was a vastly different place than it is today. At that time, many schools blocked streaming videos from classrooms - including the servers that we use to deliver our videos. We offered video downloads as part of our program so that teachers could still use our videos in their classroom without streaming. By downloading the videos files, teachers could show students videos in their classroom without streaming content from our website.
Schools no longer block streaming video services as they did then. Teachers no longer have the need to download video files to share with students in their classrooms since they can stream the videos without being blocked.
2. Internet access and connection speeds have improved dramatically.
Another reason we offered video file downloads was for users in remote areas of the world with poor internet connections. Nine years ago, access to the internet was much more limited than it is today. Now the internet is more widely accessible with dramatically faster speeds. Users in these locations can now stream the videos over the internet rather than downloading the video files.
3. The downloading feature has been abused.
Our terms and conditions have always stated that distributing content downloaded from the website in digital format is prohibited. Some of our users have unfortunately violated this policy - especially in recent months. We realize that by offering video file downloads, we were making it easy for people to do this. No other video streaming service (that we are aware of) offers users the ability to download video files directly to their computers for this very reason.
In order to preserve the integrity of our program and to stop the illegal distribution of our videos on third party platforms, we have made the decision to remove video file downloads.
Conclusion
Thank you for understanding why we're making these changes. While this change will affect a very small portion of our users, we feel that it's important to let you know why we're making these changes. We will continue to bring you the absolute best learning platform on the internet for art. Stay safe and healthy!
All the best always,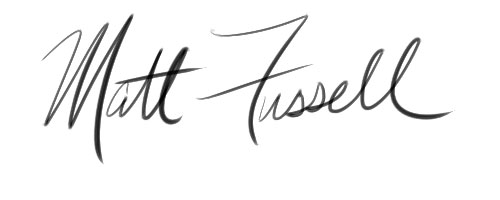 Matt Fussell
Owner, Artist, and Instructor