GRAPHITE LESSON SERIES - "TREE"
---
This lesson series includes:
9 HD videos • 9+ hours of instruction
---
Your Membership Includes:
Unlimited access to all courses, ebooks, live instruction, lesson plans, and critiques.
Download all instructional videos to your computer to watch later without an internet connection.
30 day money back guarantee and easy cancellation.
Drawing a Tree with Graphite
In this lesson series, we'll create a drawing of a tree with graphite on lightly toned Stonehenge paper.
Lesson 1 (1:08:19)
In lesson one, we use a grid to lay out the contour lines of the tree while focusing on the trunk and larger branches. We then begin the process of developing the illusion of leaves, starting in the upper left hand corner.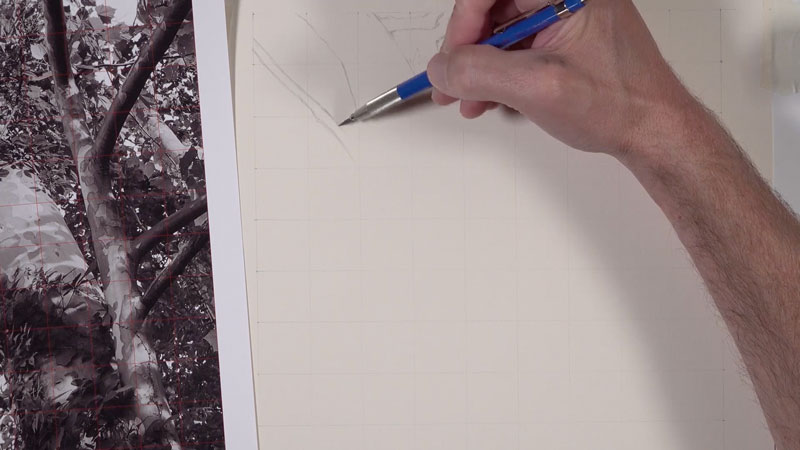 Lessons 2-3 (2:23:58)
In lessons two and three, we continue developing the leaves and textures. During the process, we discover how abstract shapes and values can translate as a realistic image. Instead of focusing on drawing leaves, we focus on drawing what we actually see.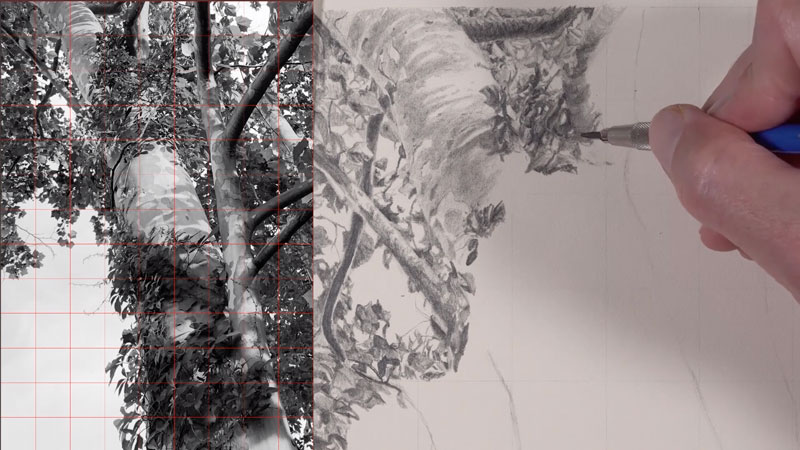 Lessons 4-5 (2:20:43)
In lessons four and five, we continue developing the textures, including the smoother textures on the trunk and branches. We discover the importance of cross contour lines and how they can be used to create the illusion of form.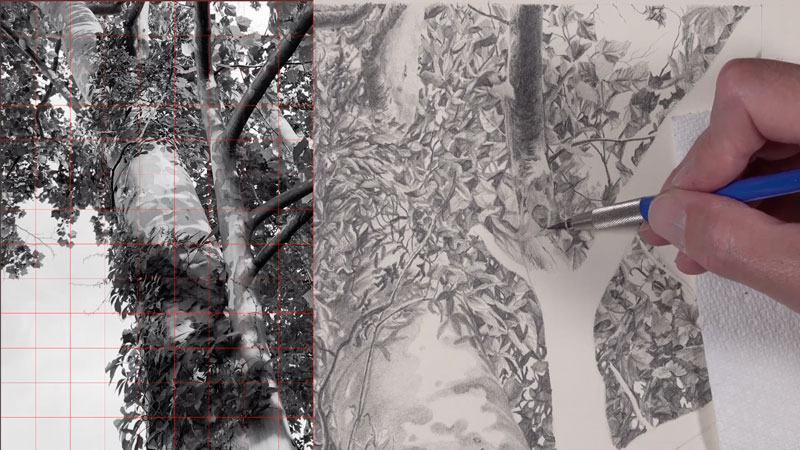 Lesson 6 (1:12:25)
In lesson six, we patiently work our way across the composition, making our way to the right and lower portion of the picture plane. As we go, we add subtle shadows, slowly bringing out the illusion of light within the scene.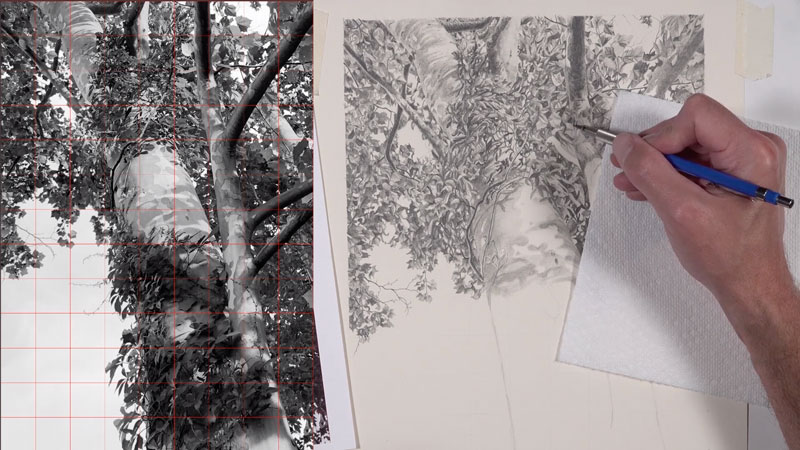 Lessons 7-8 (2:12:26)
In lessons seven and eight, we continue this process as the drawing begins to come to life. We see that even though this subject may have seemed difficult in the beginning, it's quite possible to achieve with a little patience and knowledge.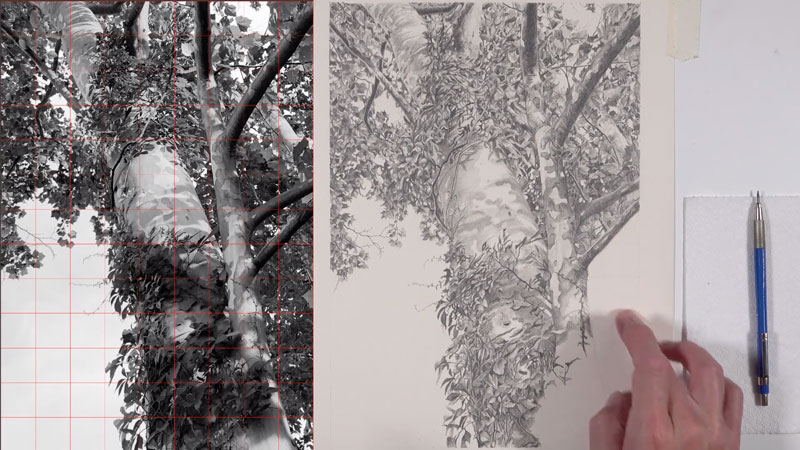 Lesson 9 (1:07:35)
In lesson nine we complete the drawing, adding the finishing touches to the lower right corner of the picture plane.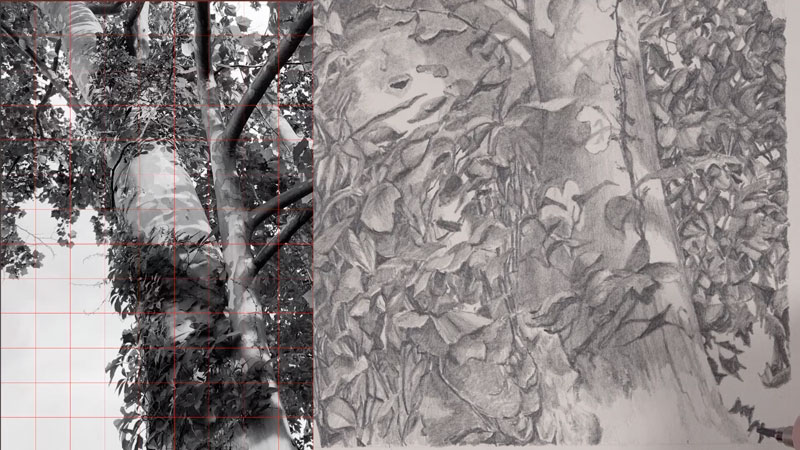 Ready to Get Started?
DESCRIPTION:
Learn and draw along as we create a highly-detailed drawing of a tree with graphite pencils on Stonehenge paper.