DRAWING WITH MARKERS LESSON SERIES
---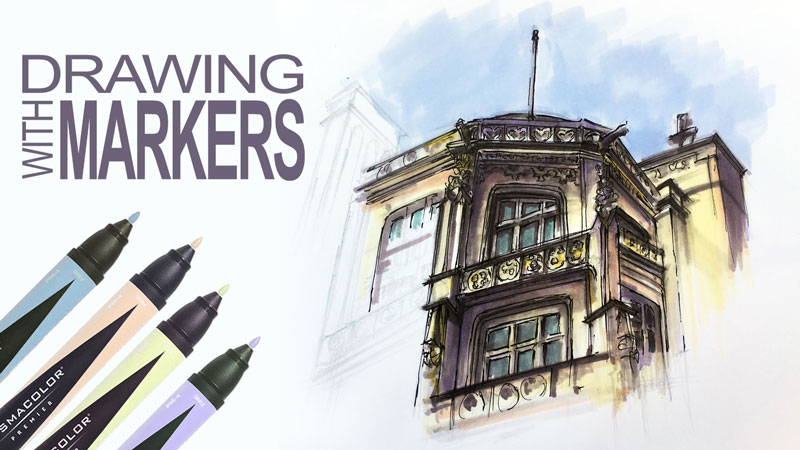 This lesson series includes:
2 HD videos • 2 hours of instruction
---
Your Membership Includes:
Unlimited access to all courses, ebooks, live instruction, lesson plans, and critiques.
Download all instructional videos to your computer to watch later without an internet connection.
30 day money back guarantee and easy cancellation.
DESCRIPTION:

A two-part series of lessons on drawing with alcohol-based markers. Part one explores basic applications techniques including creating an underpainting of tones. Basic forms are drawn. In part two, an architectural sketch is created with drawing pens. Tones are developed before layering color applications over the top. This lesson series is perfect for those wishing to get started drawing with markers.