FREE COURSE VIDEOS AND EBOOKS
---
Take a sneak peek at membership and check out a few of our course modules for free!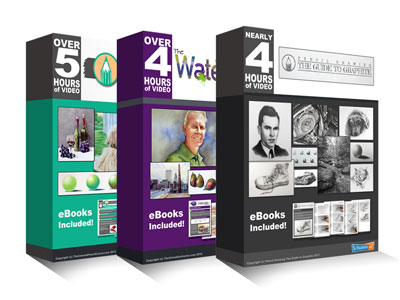 You'll get 3 complete course modules that each include a video and ebook from "Pencil Drawing - The Guide to Graphite", "The Colored Pencil Course", and "The Watercolor Workshop" video courses.
PLUS you'll get links to free tutorials and lessons.