WINTER LANDSCAPE WITH ACRYLICS
---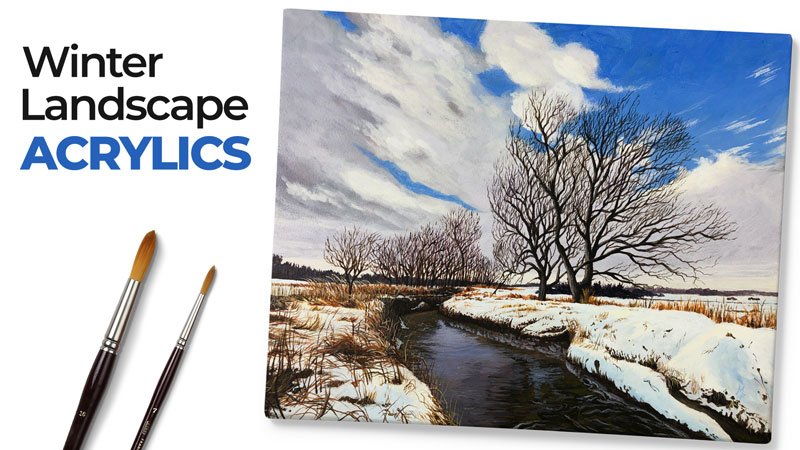 This lesson series includes:
9 HD videos • 9 hours of instruction

---
Your Membership Includes:
Unlimited access to all courses, ebooks, live instruction, lesson plans, and critiques.
Download all instructional videos to your computer to watch later without an internet connection.
30 day money back guarantee and easy cancellation.
DESCRIPTION:
Learn and paint along as we develop an acrylic painting of a winter landscape in this lesson series. We start with the sky and gradually work our way down the picture plane, developing intricate details as we go. Lastly, we create the illusion of realistic water with subtle ripples.