OIL PASTEL LANDSCAPE - LONE TREE
---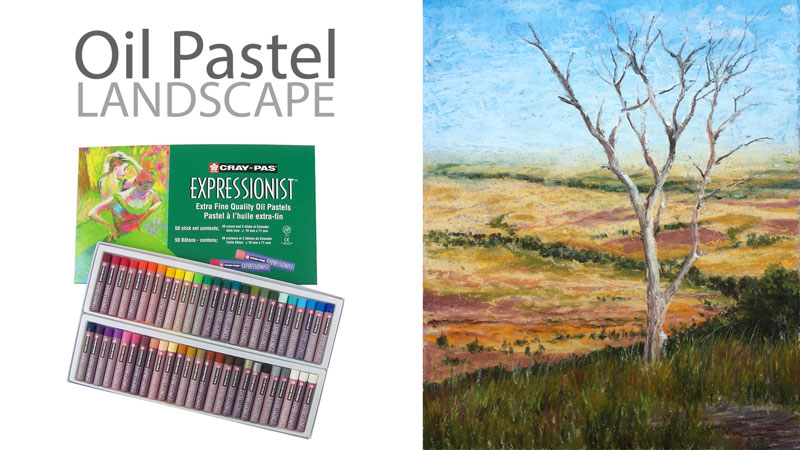 This lesson series includes:
3 HD videos • 3 hours of instruction
---
Your Membership Includes:
Unlimited access to all courses, ebooks, live instruction, lesson plans, and critiques.
Download all instructional videos to your computer to watch later without an internet connection.
30 day money back guarantee and easy cancellation.
DESCRIPTION:
Learn how to paint/draw an oil pastel landscape in this three-part lesson series. Compositional strategies are explored as well as exploiting a color scheme of a triad of secondary colors. Follow along with every stroke and create a looser, Impressionistic landscape of your own.