CHARCOAL WOODED LANDSCAPE LESSON SERIES
---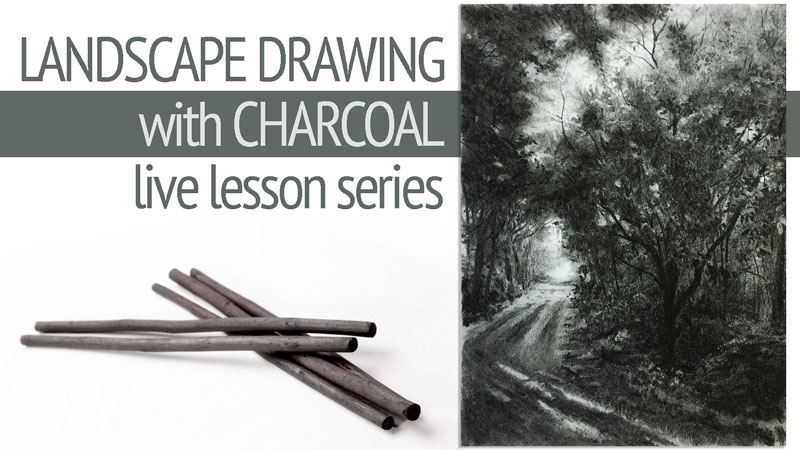 This lesson series includes:
3 HD videos • 3 hours of instruction
---
Your Membership Includes:
Unlimited access to all courses, ebooks, live instruction, lesson plans, and critiques.
Download all instructional videos to your computer to watch later without an internet connection.
30 day money back guarantee and easy cancellation.
DESCRIPTION:

A three-part lesson series on drawing a heavily wooded landscape with charcoal. Both vine and compressed charcoal are used to gradually develop the texture of the leaves and the balance of light and dark within the scene. Blending stumps are used to ease transitions and develop the edges of the leaves. The finished drawing features a defined focal point where the road disappears into intense light surrounded by the darkness of the forest.