3 Little Birds with Colored Pencils
---
Series 1 - "Kingfisher" with Prismacolor Pencils
"Kingfisher" with Prismacolor Pencils
In this lesson series, we'll create a representational drawing of a Kingfisher bird on smooth Bristol paper with Prismacolor Premiere colored pencils.
RESOURCES:
Photo Reference
Finished Drawing
Download Ebook
In lesson one, we'll review the materials used for this lesson series and create the sketch of the bird with graphite. We'll simplify the shape of the bird into basic shapes and draw the contours.
In lesson two, we'll begin work adding colored pencil applications. We'll start with the head and work our way down from there. We'll create complexity in the colors by layering colored pencil applications.
In lesson three, we'll continue working our way down the body and address the brightly colored breast of the bird and the overlapping feathers on the back. We'll add textures and shadows after addressing the lighter values.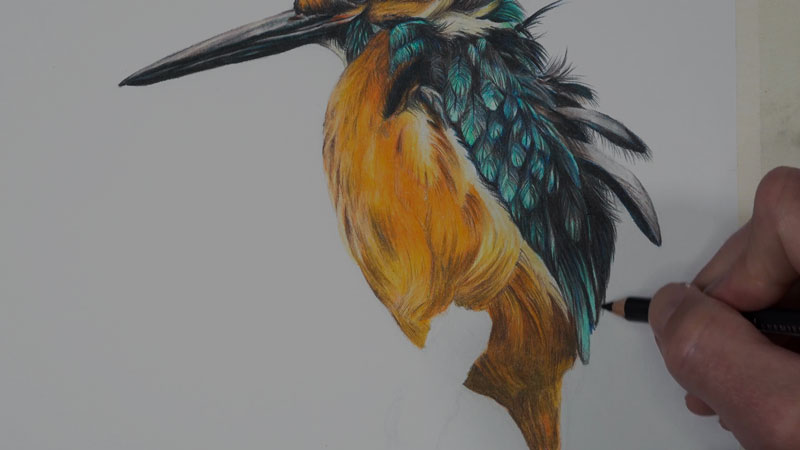 In lesson four, we'll complete the drawing by addressing the branch and the talons. We'll pull in a touch of orange in this area to help to harmonize the drawing.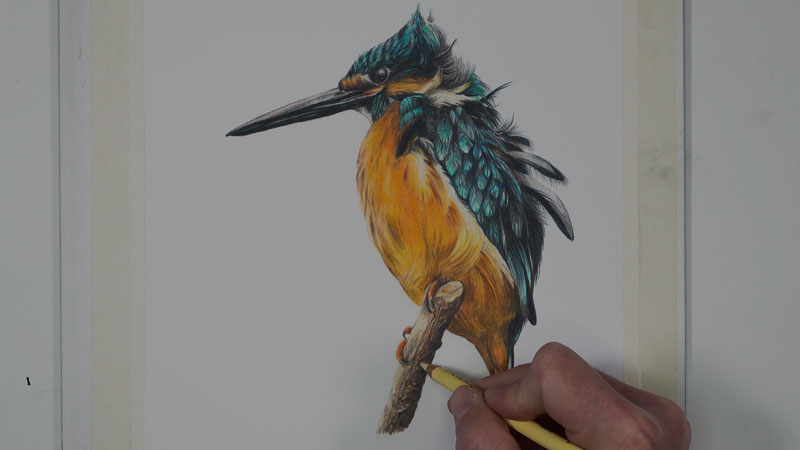 Learn from ALL of our lessons.
Members get every course, live lesson, ebook, critique and lesson plan.