Ball Point Pen Drawing
By Matt Fussell

The good ole' ball point pen can be a great medium for drawing. Drawing with the ball point pen can create some really good results. Although it's used mostly for quick sketches, a growing number of artists are using ball point pens for finished gallery quality artwork.
Ball point pens are capable of producing nice gradations of value. They also allow the artist to start rather loose with a drawing and slowly become more detailed. This makes ball point pens a versatile medium for all types of subject matter, from portraits to still lifes-to just about anything in between.
Just about any mark-making technique can be used with ball point pens. You can use traditional pen and ink techniques like hatching and cross hatching. Or you can use less traditional techniques like blending.

Get access to
ALL
of our courses today
...for just $1.
Ball point pens can be used to draw on just about any surface that will accept the mark. Mostly, ball point pens are used on plain drawing paper. It seems that the smoother the tooth of the paper, the better the control of the pen.
You should probably experiment around with many different brands of ball point pens to find the right brand for you. Also, experiment with both black ball point pens and blue ones. I've never seen any other colors used for finished work, but that doesn't mean that they can't be used.
Perhaps the best part of using ball point pens to draw is the fact that they are inexpensive and readily available just about anywhere.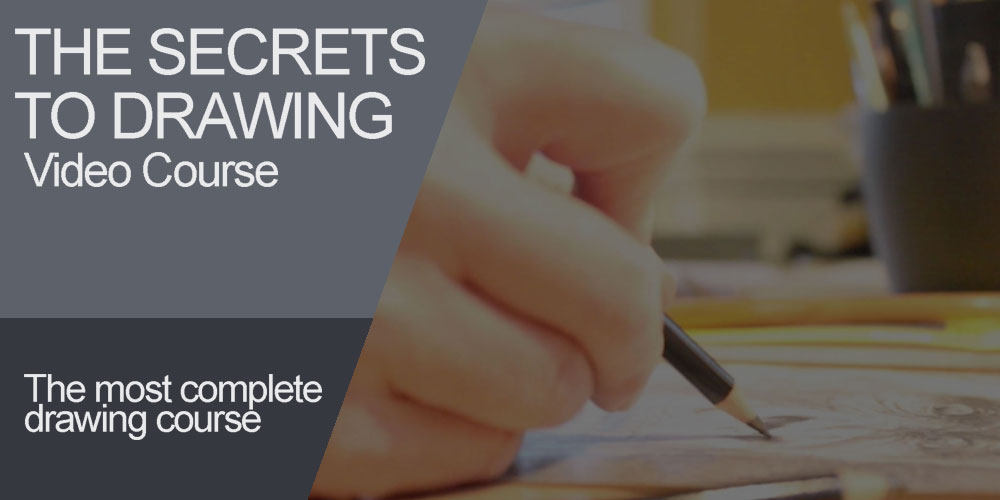 This course is for beginner and intermediate artists and features over 300 minutes of HD video instruction and 178 pages of eBooks covering the true essence of drawing including the elements and principles of art, and a variety of drawing media and techniques.  (28 Modules)

LIKE THIS TUTORIAL?
If so, please join over 36,000 people who receive tutorials and articles. PLUS get 3 FREE COURSE VIDEOS and EBOOKS! Just click on the button below to add your name!
Here are some more art lessons that you may like...