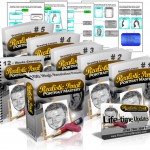 Realistic Pencil Portrait Mastery Product Review

Christopher Sia is the creator of the Realistic Pencil Portrait Mastery Home Study Course. He is a teacher that  has taught hundreds of students to draw pencil portraits from beginner to advanced level.
Realistic Pencil Portrait Mastery Review – Here's what you get…
1. 5 eBooks in PDF format with 208 pages of instruction and 605 detailed illustrations.
2. 5 Lesson Process Maps
3. 100 High Resolution Photos
4. 12 Weeks of Drawing Exercises
5. Any Updates to the Program are Free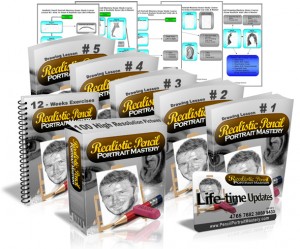 Christopher  has certainly put  tons of effort in putting together this drawing course.  The eBooks are designed to guide you step-by-step with detailed descriptions through the entire home-study course.
There is no question how he gets from one step to the next.  It is very clear what actions are required in each step.
Here's a video of my review…

The Pros:
You get a lot of information for the price
Extensive lessons that allow you to work at your own pace
This course will improve your drawing in general
Instant access to the downloads
Comes with a 60 day money back guarantee
One thing I don't mention in the video is that beginners can do this course with success.  Since each step is broken down to such a detail, beginners can follow along rather easily.
The Cons:
Does not address putting the features together
Focuses on shading instead of pure observational drawing
You must use photographs
Only photos of celebrities are included
Only focuses on graphite (pencil)
Conclusion:

The price is great considering what you get.  You can't beat the money back guarantee.
To purchase the program for $47 click here
Disclosure: I receive compensation for products purchased through this website.